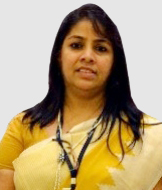 Ms. Sneha Mishra
Secretary, Aaina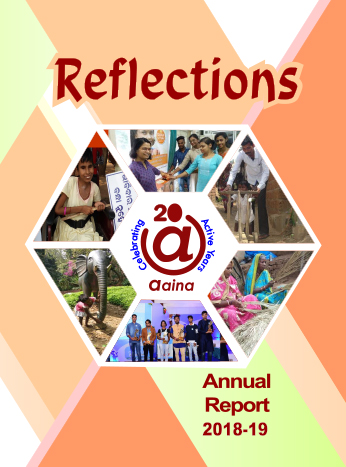 ACT NOW
Sports4girls to end ECM-support500Indian girls
| | |
| --- | --- |
| | Video Gallery |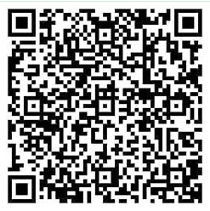 Psychosocial Therapy in Barakuda, Bramhagiri.

The Cyclone "Fani" has resulted in minimum casualties, but delay in access to essential services and destruction of personal assets and means of livelihood has made a huge dent in people's mind. The most discrete and yet the most severe victims are the children. The calamity has brought onto them, an unforgiving memories and distress, a psychological stress and fear. During our assessment, we have interacted with the children who narrated us a vivid flashback of their nightmares. Many of them suffer from Post traumatic stress. Delay in access to basic needs, including shelter, clean water and electricity in summer has just exaggerated their plight. .

SRHR Training program, Ganjam under "Flying Wings" Project

The training program on Sexual and Reproductive Health Rights for Adolescent group leaders was organized in the CDPO Office hall, Chatrapur from 30th to 31st August, 2019 by Aaina in collaboration with Amplifychange. The training was aimed at sensitizing the adolescent girl's leader from their respective groups on various aspects that constitutes Sexual and Reproductive health rights of an individual and an adolescent male and female. The Training program was scheduled for two days.

Aaina in collaboration with Global Alliance Against Traffic in Women (GAATW-IS) implemented "Toward empowerment working with women and girls on right to mobility, work, education and health of rural and indigenous women and girls in selected sites in Odisha". We have ongoing project at Ganjam but in addition to that the project has been newly implemented in three government ashram schools and two women hostels for SC& ST of Khurda district.

Kallola Short Film Contest on Child Rights 2019

On 5th August 2019, Aaina in collaboration with UNICEF Odisha, launched KALLOLA Season 5, a short film contest on child rights, on the theme of Nutrition - Every child's right for a healthy life. The launch was attended by Dr. Monika O. Nielsen, Chief, UNICEF Odisha, Mr. Rashmi Ranjan Nayak, Joint Secretary , Department of WCD, Mr. Ananta Mohapatra, eminent theater personality and Mrs. Sneha Mishra, Secretary, Aaina. The contest this year is in collaboration with the Department of Women and Child Development, Government of Odisha and Alankar TV

3rd National River Conference:

The theme for the 3rd National River Conference was "Promoting the Forest-River-Communities nexus for Conservation of Rivers and Combating climate change." It was held at Prayas conference hall in Baripada on 24th-25thMarch, 2019. It was a joint effort of 35 organizations led by Water Initiatives, Gram Swaraj and Vasundhara to deliberate on the relationship between these vital aspects of ecology and initiate effort to involve communities in the planning process. About 250 people from across the country participated in the program. The conference had two general sessions, four technical sessions, one youth conclave and a river festival in two days.

Sign Language Communication on Patho utsav platform

On the occasion of Patho Utsav, a program "Sign is Fun" is performed by aaina staffs. The program has started with full swing from 9th December 2018 (every Sunday) from 6:30 am – 9:00 am in Janpath area in Bhubaneswar and is in continuing process. Huge gathering from all age groups (children, youth and elderly people) visit the stall to experience the unique art of sign language communication.