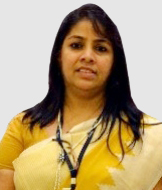 Ms. Sneha Mishra
Secretary, Aaina
PLEASE DONATE FOR CYCLONE FANI
POSITION OPEN
ACT NOW
Sports4girls to end ECM-support500Indian girls
| | |
| --- | --- |
| | Video Gallery |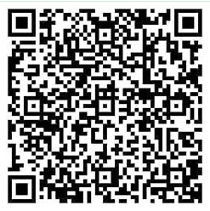 On 15th January 2019 Aaina celebrated 20 years of its services to humanity. Members and staff of Aaina got together and a reminiscence of 20 years journey was there. Individuals expressed their views and experience and employees contributing for 10-15 years and above in the organization were felicitated and recognized for their contribution in the journey. The programme end with a dance programme choreographed by Harihar Deo once a child club leader from the field and now a renowned choreographer .

National Conference on Arts, Recreation & Rights of Persons with Disability

The National Conference on Arts, Recreation & Rights of Persons with Disabilities initiated with the inauguration ceremony at Institute of Engineers, Unit-IV, Bhubaneswar on the 15th January 2019 by Aaina Besides the dignitaries, delegates and subject experts there were about 200 participants from academia, development organizations, corporate sector, media, film industry, parents, professionals and persons with disabilities. Sri Prafulla Samal Hon'ble Minister, Department of Social Security and Empowerment of Persons with Disabilities, Women & Child Development, Micro, Small & Medium Enterprises Department, Government of Odisha was the Chief Guest of the ceremony. Padmashree Dr. (Mrs.) Priyambada Mohanty Hejmadi, former Vice Chancellor of Sambalpur University was the Guest of Honor.

7TH WE CARE FILM FESTIVAL

The 7th We Care Film Festival was held on 16th Jan 2019, at Institute of Engineers, Unit-IV, Bhubaneswar by Aaina in collaboration with Brotherhood . Films of 1 minute & 5 minute were called for the contest and the award winning film makers were given away cash award with certificates during the occasion

AAINA in collaboration with UNICEF organized Kallola awards event 2018 which was held on the 20th November 2018 at Hotel Hindustan International. The theme for this year Kallola was Water & Children: Safe water every child's right. There were 53 films received this year for the contest and 11 films got shortlisted for screening. 20th Nov being the World Children's Day with a theme #GoBlue this year added value to the event.

International Day of People with Disabilities

Aaina observed International Day for Persons with Disabilities on 3rd December towards creating awareness about the rights of people with disabilities through a human chain in front of a popular Mall Big Bazaar in the city. Children, parents, people passing there by, volunteers, Aaina staffs and well wishers participated in the human chain. Through the Human chain we spread messages on their rights and abilities and the importance of the day. Later 35 children and their parents also participated in games organized by Aaina at Patia state learning center.

Sign Language Communication on Patho utsav platform

On the occasion of Patho Utsav, a program "Sign is Fun" is performed by aaina staffs. The program has started with full swing from 9th December 2018 (every Sunday) from 6:30 am – 9:00 am in Janpath area in Bhubaneswar and is in continuing process. Huge gathering from all age groups (children, youth and elderly people) visit the stall to experience the unique art of sign language communication.